At the end of August, 21 students arrived from the partner universities (Shanghai University of Political Science and Law, Shanghai International Studies University) to gain knowledge of different areas of the Hungarian and European Union law in the English language program for over four months.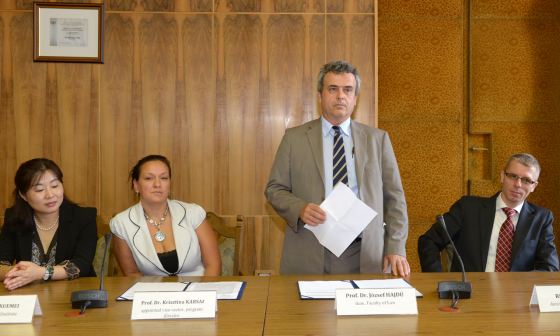 On 2nd of September the opening ceremony was held where Prof. Krisztina Karsai, the leader of the Gateway program, Prof. József Hajdú, Dean of the Faculty, as well as the Hungarian and Chinese Directors of the Confucius Institute Dr. Zhang Xuemei and Richard Mohr were present.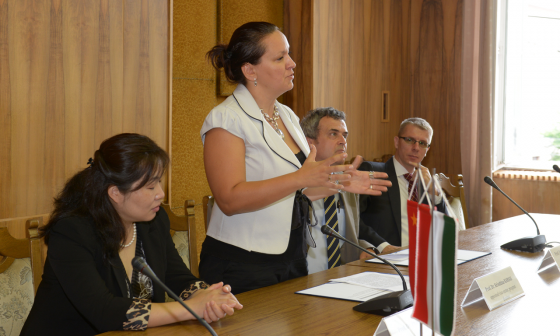 Krisztina Karsai emphasized that in addition to the gained knowledge they can enrich themselves with cultural experiences. József Hajdú, Dean of the Faculty emphasized, that even though the city of Szeged is much smaller than Shanghai, the university warmly welcomes the Chinese students.
At the opening ceremony the present teachers shortly introduced their taught subjects. Hungarian students will help the life of the Chinese students here in Szeged and also assist in their integration to the university life.