Coordinator : University George Bacovia - Bacau (Romania)
Partners : Plantijn Hogeschool University George Bacovia - Bacau (Romania) Inholland Rotterdam (Netherlands) Universidad de Navarra – ISSA (Spain) Szeged University (Hungary)
Europe 2020 strategy emphasizes sustainable growth and jobs for the next decade via education, knowledge and innovation (smart growth), via greener and more competitive economy (sustainable growth) and via high employment and economic, social and territorial cohesion (inclusive growth).
Europe 2020 deals with a lot of different disciplines such as economics, marketing, law, HRM, ecology. Because of the economic crisis, the enterprises focus lies on survival, the maintenance or increase of the market share and profit making. Innovation has a lot to do with risk taking and knowledge.
Innovation starts with knowledge, which has to be developed in education systems. Higher education institutes have the tendency to keep traditional teaching methods and techniques as the best basis for development of knowledge (even required for accreditation). Caused by the globalization, new skills and competencies are required on the labour market. Higher education has to create the environment in which students can develop these required new skills, techniques and competencies. Universities should pay more attention to stimulate young people to take initiatives, to face risks and to go for leadership.
Following general skills and competencies are crucial: intercultural communication skills, entrepreneurial skills, flexibility and multidisciplinary approach, well balanced risk taking. The aim is to create an entrepreneurial spirit in the way that starting up a company will be a normal step after studies. And if students will be confronted with and trained in the value driven management principle, they will adapt the right entrepreneurial spirit.
The following handbook was prepared by the students as a result of the Project:
/images/plantijn2/container1090/files/Handbook.docx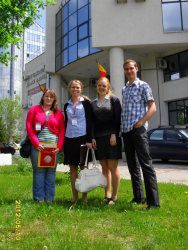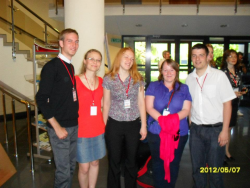 Source: http://www.plantijn.be/default.aspx?c=OFFICEMANAGEMENT&n=100488